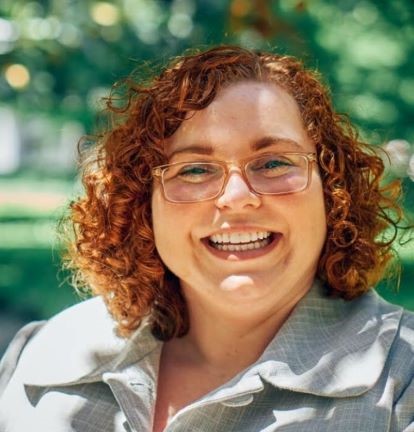 HATTON SELECTED AS THE STATE'S INAGURAL TWO-GEN COORDINATOR
Columbia, S.C.– The South Carolina Early Childhood Advisory Council (ECAC) has announced that Rachal Hatton has joined its team as South Carolina's inaugural Two-Generation Coordinator. 
As the Two-Gen Coordinator, Hatton will establish and support the state's first Family Voice Council which will provide opportunities for the families served to influence cross-agency policies and procedures impacting their daily lives. In addition, she will be the project lead for the Palmetto Pre-K and First 5 SC portals, which are integral to the state's Preschool Development Grant goal of developing a seamless way for families with young children to find and access programs and services that meet their children's health, educational, and developmental needs.
"Two Generation Coordinators are a powerful, pragmatic state systems connectors charged with breaking down silos to link and optimize programs and funding to shift paradigms through a 2Gen approach to improve economic mobility, learning and wellbeing  for children, parents and family," according to Anne Mosle, The Aspen Institute's Vice President and Executive Director of Ascend. "The Aspen Institute has been proud to partner with South Carolina to develop and support two-gen leadership, policy development and systems."  
Rachal Hatton is coming from the SC Respite Coalition where she served as the Executive Director. She is a Licensed Master Social Worker and brings to the new role her extensive background in community health promotion, evidence-based parenting programs, and program management.
"By establishing a dedicated Two-Gen Coordinator within state government, we are committing the resources and talent necessary to begin building a system that works for children and the adults in their lives.  We know that programs that target both parents and children are most effective at helping each get the education and training they need to be successful in school, work and life.  It's not enough just to focus on children.  If we want real and lasting change, it's the whole family that matters," says ECAC Executive Director Georgia Mjartan. "Ms. Hatton's ties to the state and extensive service to its citizens make her a perfect fit for this inaugural role." 
# # #
THE EARLY CHILDHOOD ADVISORY COUNCIL is a collaborative body representing the state's early childhood system. Established in state statute, the Early Childhood Advisory Council includes the directors of state agencies, elected officials, state-level early childhood leaders, members of the business and medical communities, parents, and early childhood educators. The Early Childhood Advisory Council is housed within South Carolina First Steps, the state's dedicated early childhood agency. The Early Childhood Advisory Council works together to ensure that South Carolina's children arrive at school ready to reach their highest potential, that the state's youngest children are healthy and safe, and that they are actively supported by their families and communities. The Two-Generation Coordinator is a new position in South Carolina state government funded by a federal Preschool Development Grant: Birth – Five. Learn more about the SC Early Childhood Advisory Council at EarlyChildhoodSC.org.
ASCEND AT THE ASPEN INSTITUTE is the national hub for breakthrough ideas and collaborations that move children and their parents toward educational success, economic security, and health and well-being. We embrace a commitment to racial equity and a gender lens. For more information, visit http://ascend.aspeninstitute.org.